NAVSHIPS Test Block
This block is used for distance amplitude correction, sensitivity levels and flaw depth information.
Design:
Contains six 3/64″ diameter through holes at distance of 0.25 inch increment.
Conforms to:
In accordance with MIL-STD-271G, Figure 9, and NAVSHIPS specification: 0900-006-3010/Section 6. It is also known as "Mare Island Block".
Dimension:
12 inch x 3 inch x 1.25 inch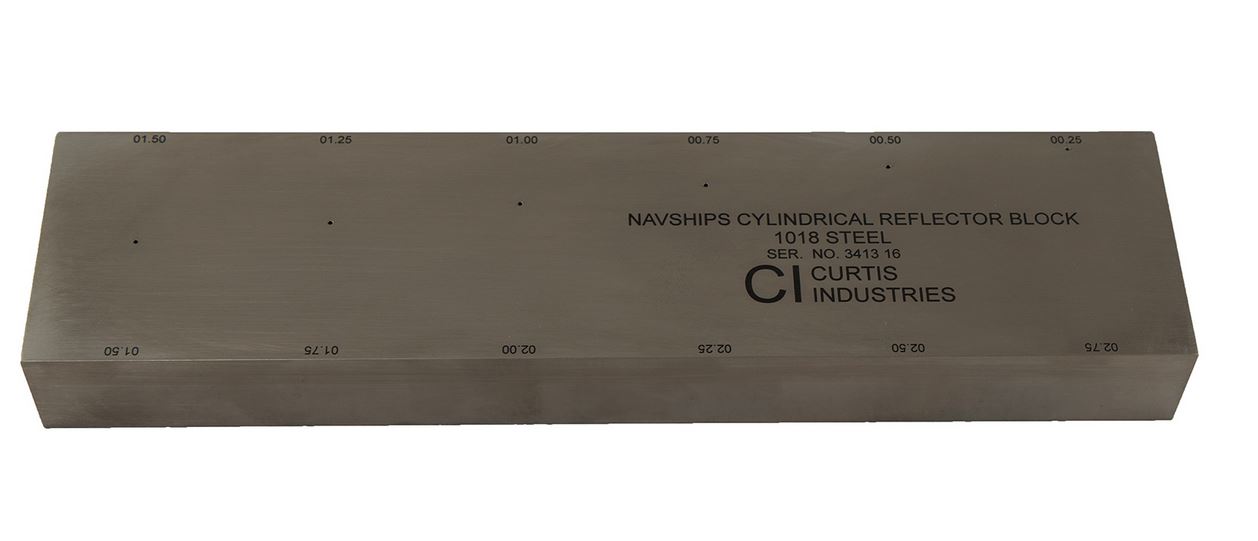 ---
© Copyright 2016 morningsunit.com. All marks used on this site are the property of their respective owners. Privacy Policy Terms of Use Credits Site Map